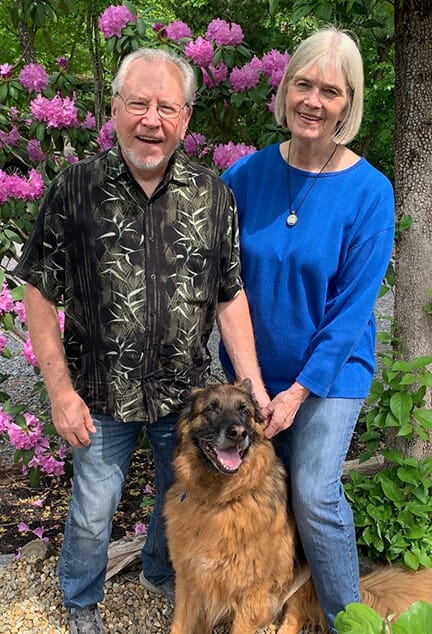 Thanks for your interest in Wood-N-Strings Dulcimer Shop.
"If you had a blank check, what would you want to do?" Connie Clemmer asked her husband, Mike. After talking and praying about it, Mike realized what he wanted … his own shop for building and selling his handcrafted mountain dulcimers.
Mike's long sought dream-come-true has evolved from his life-long love of many types of music, playing, singing and his reputation for repairing, trading and buying instruments. Over thirty years ago, an acquaintance asked Mike to help him catch up on his dulcimer orders right here in Townsend. Armed with years of experience repairing guitars and basses, Mike accepted the challenge and learned the art of dulcimer building. It has been a labor of love ever since.
Mike and Connie invite you to visit them in Townsend, Tennessee. Come watch how a dulcimer is handcrafted from walnut, cherry, butternut, sasafras or wormy chestnut and enjoy the "sweet song" of the mountain dulcimer. Also, check out the happy sound of the Ban-Jammer, Mike's original creation.
For availability or any other questions you may have, please call us. We will help you create that "special" dulcimer you've always wanted with your own soundhole pattern design.
You can contact us with our online form or by phone at (865) 448-6647.
We are located at:
7645 E. Lamar Alexander Pkwy. 
PO Box 383
Townsend, TN 37882 

Click here for an interactive map.